Plastifab Inc. is a small family business located in Phoenix, Arizona. We specialize in plastic and acrylic fabrication and have been doing it for over 50 years!
Our capabilities include CNC Routing, Vacuum Forming, Laser Cutting, Heat Strip Bending, as well as Cut and Glue Fabrication.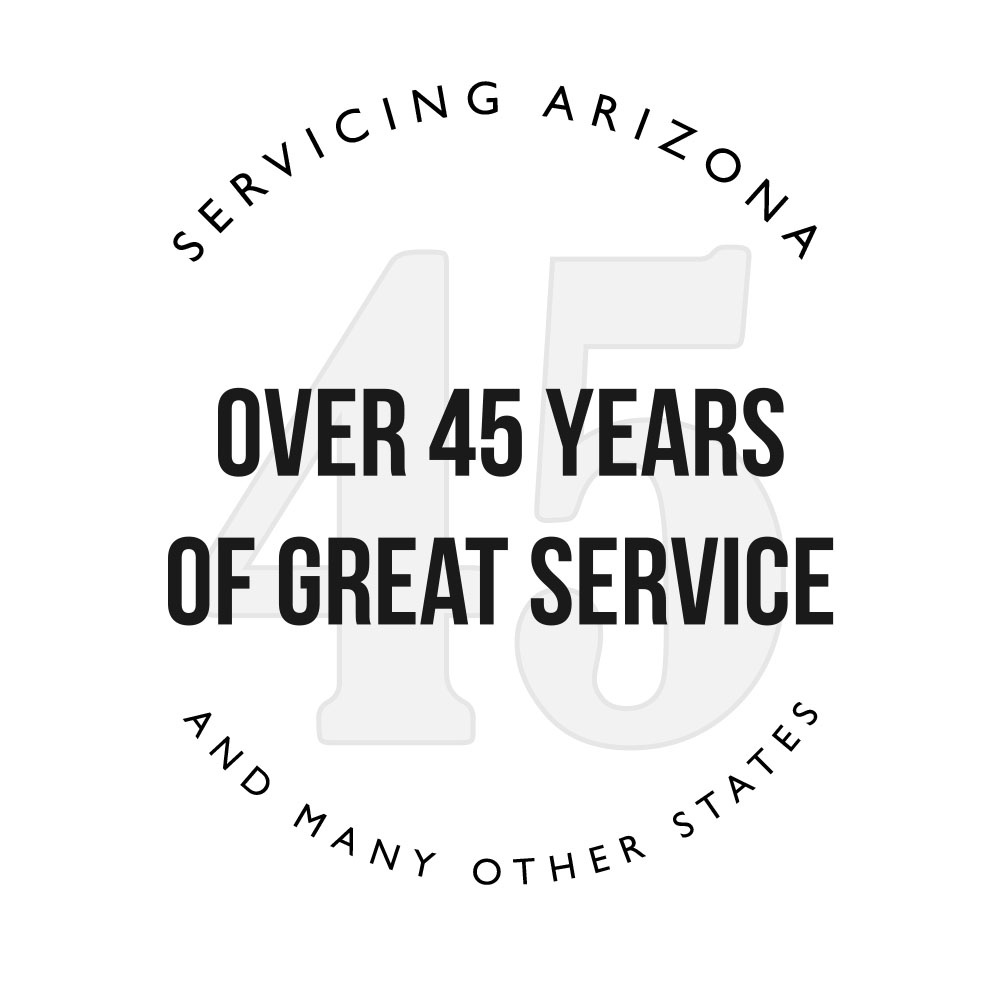 Plastifab caters to the largest of businesses with the largest of needs as well as individuals with the most unique needs. Businesses large and small are finding that Plastifab Inc can provide a wide variety of high quality plastic products with a wide range of uses. We offer flexible volume product runs and fast turnaround – and we are able to duplicate and machine existing parts as well as custom fabricate new parts for plastic solutions to fit your needs.
The Wilson Family has owned Plastifab Inc. for over 50 years. We started in a tiny building off of Indian School and 20th Street. My father and mother (Larry and MJ) ran the business for about two years before they hired Allen Brown. Allen quickly became the Foreman and has continued to help our business grow!
Initially, the plastics company was focused on cut and glue fabrication. This is the act of cutting plastic sheets to specific sizes, gluing the pieces together and creating a piece that is made to the customer's print. As this business continued to grow, my parents decided that expanding the business capability was absolutely necessary in order to grow. During the late 1970s, they decided to learn the art of vacuum forming or thermo-forming. Vacuum forming is the process of heating a sheet of plastic, stretching it over a mold or tool, and then removing the air. This process causes the plastic to form to the shape of the mold.
Over time, we became well known for our ability to form acrylic and plastics! This prompted my father to expand the scope of the business even farther. In the early 2000s, Larry purchased a CNC router and a CNC machining center. These computer controlled machines had the ability to cut materials very precisely and kept human error to a minimum! This gave us the perfect opportunity to separate ourselves from the competition.
In 2007, my wife Kara and I purchased the business from my parents. We continue to run the day to day operations and continue to work to grow the business. Since we have taken over the business, we have added 2 additional CNC routers and a laser. These machines have opened a world of opportunity. We have also expanded our customer base due to our CNC router capability!
 During the pandemic back in 2020, Plastifab started producing PPE for healthcare workers, other businesses, and everyday people. We now produce clear barriers such as our mobile rolling barrier as well as a free standing counter top barrier. We have also developed face shields for adults as well as children.
While producing these products helped us to keep our doors open during the pandemic, they have also helped to protect individuals from the threat of this deadly virus.
We thank all who have supported us through these difficult times!!!
David Wilson