Laser Cutting, Etching & Engraving Services

Plastifab Inc pros are experienced at precision laser cutting acrylic, plastic, wood and other various materials. Our Thunder 100 watt laser with a 35″ x 51″ bed has the ability to custom laser cut and engrave parts to perfection with tight tolerances and exceptional accuracy.
We are happy to help you create a custom design or you can simply send over your own digital drawing for us to use.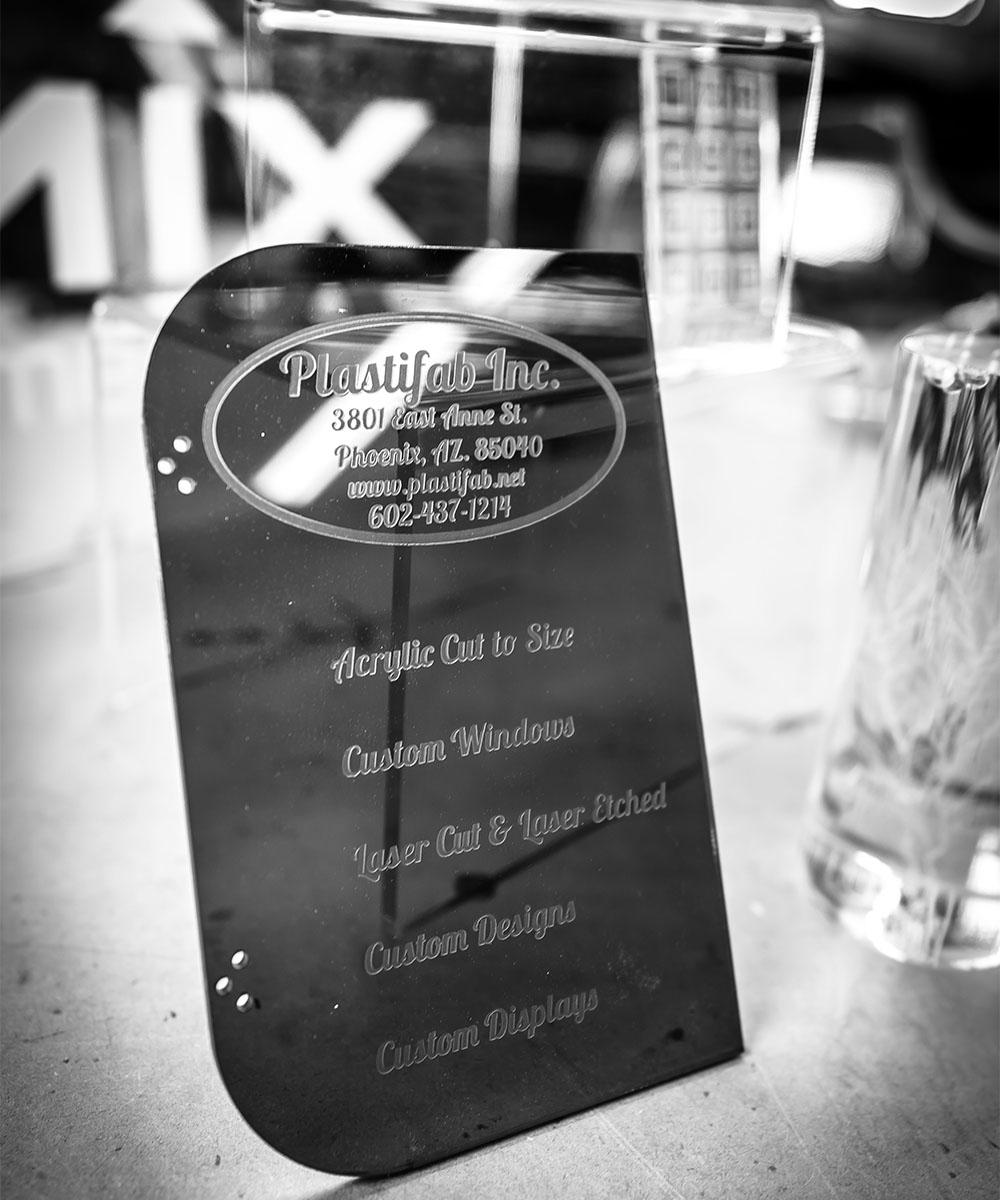 Our laser engraving specialists are experienced working with acrylic, plastic, plexiglass, wood and more. We use precision technology for custom laser engraving with exceptional accuracy.
Most common are acrylic laser engraved signs. We can make the sign and custom engrave it. Signs can be LED lit, or just engraved with a beautiful font, custom design or artwork.
Some clients use laser engraving for business branding and logos on promotional items at trade shows, or on signage in their office or restaurants. Others create laser engraved signs for awards, trophies or personalized gifts with a unique message for birthdays or holidays. The possibilities are endless! Get a quote for laser engraving services by giving us a call or email.
For clients that need part numbers or identification numbers on their plastic, acrylic or wood product, we can help with laser etching services. Our laser can quickly etch serial numbers, barcodes or QR codes on your product, giving it a professional look as well as a permanent identification number.
We work with a wide variety of materials including, but not limited to:
Kydex
Polypropylene
Polyethylene
From plastic cutting to laser engraving acrylic and more, we can meet your needs! If you have a drawing, please feel free to email it to us and we will be happy to give you a quote. If you don't have a drawing, come on in and we can give advice or create the drawing for you!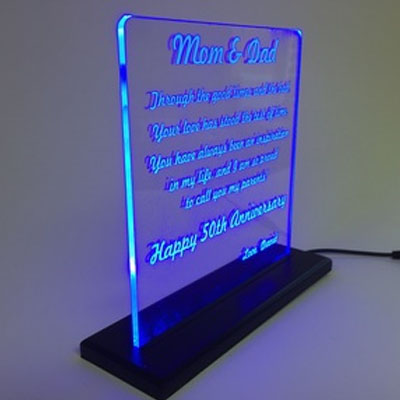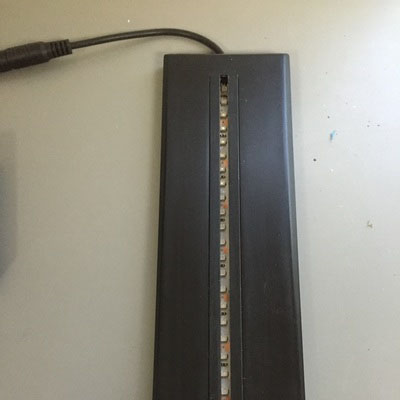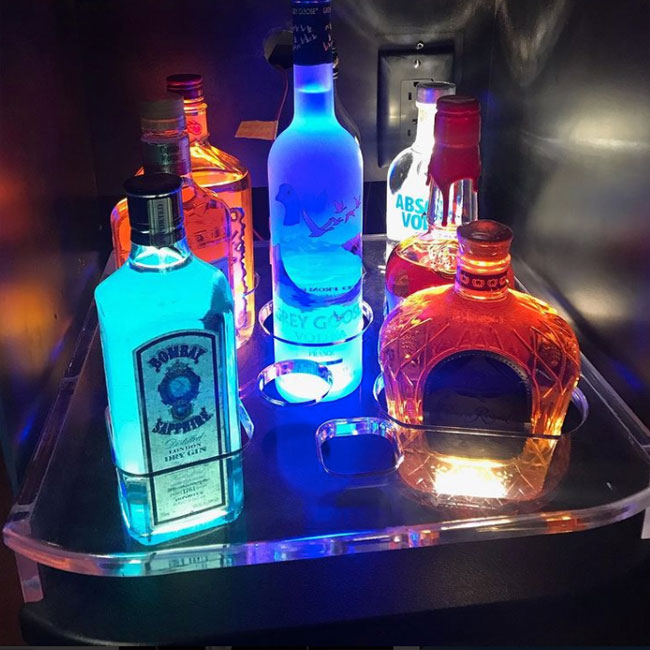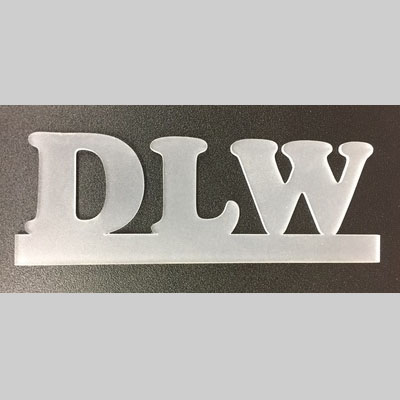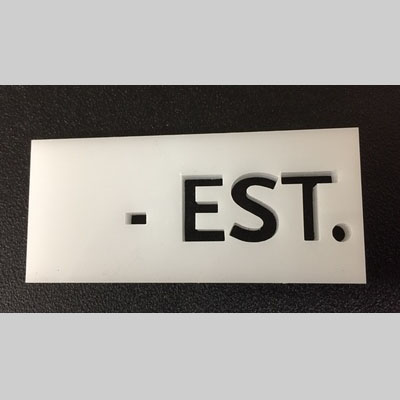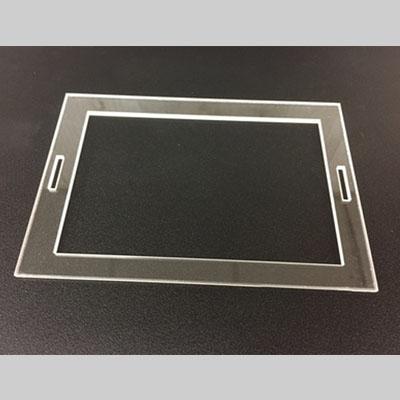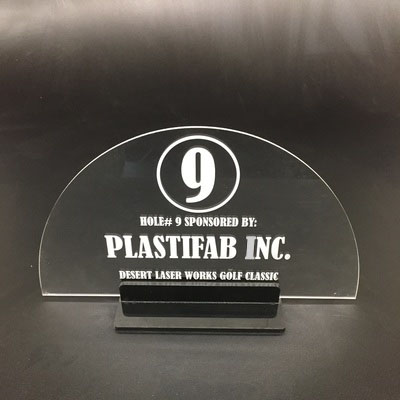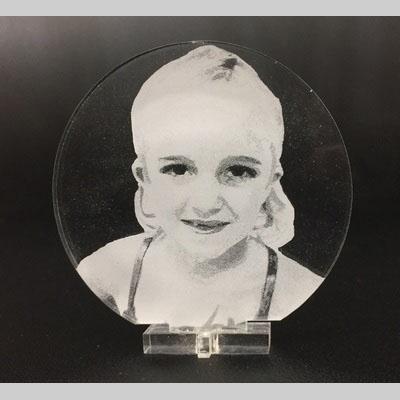 WHAT TYPE OF PLASTIC DO YOU CARRY?
Plastifab has the ability to acquire almost any type of plastic materials. We have multiple suppliers and they carry most brands of material available. The most common types available will be acrylic, polycarbonate, ABS, PETG, HDPE, and PVC.
IS LEXAN THE SAME AS ACRYLIC?
Lexan and acrylic are two different types of plastic. Lexan is a name brand for polycarbonate. It is a more industrial and durable type of sheet. Generally Lexan is used for guards and areas that require shatter resistance. Acrylic is more refined but can break easily compared to Lexan. Most displays use acrylic because to looks nicer, glues better, and is more resistant to UV light.
WHAT TYPE OF FILE DO I NEED TO PROVIDE?
When we are quoting a job, it is nice to have a PDF file or a basic sketch with the basic information. Once we determine the job is a good fit for Plastifab, we would like to have a dxf or dwg file. Of course any file types you can provide are helpful because we can also convert most files to our preference.
To get a quote for all of our services, simply email us at [email protected] or fill out our contact form. If there are problem areas in the submitted design, our sales team can provide detailed information on the potential manufacturing issues and suggests possible solutions.