Face Shields & Desk Barriers

PLEXIGLASS DIVIDERS & PARTITIONS
This plexiglass divider is a free standing partition for classroom tables, and the desk barrier is a free standing partition with a slight bend – great for teachers and admins to use at their desk. We take pride in protecting our community and keeping our children safe! Our team of experts can customize and create any plexiglass barrier for your COVID needs.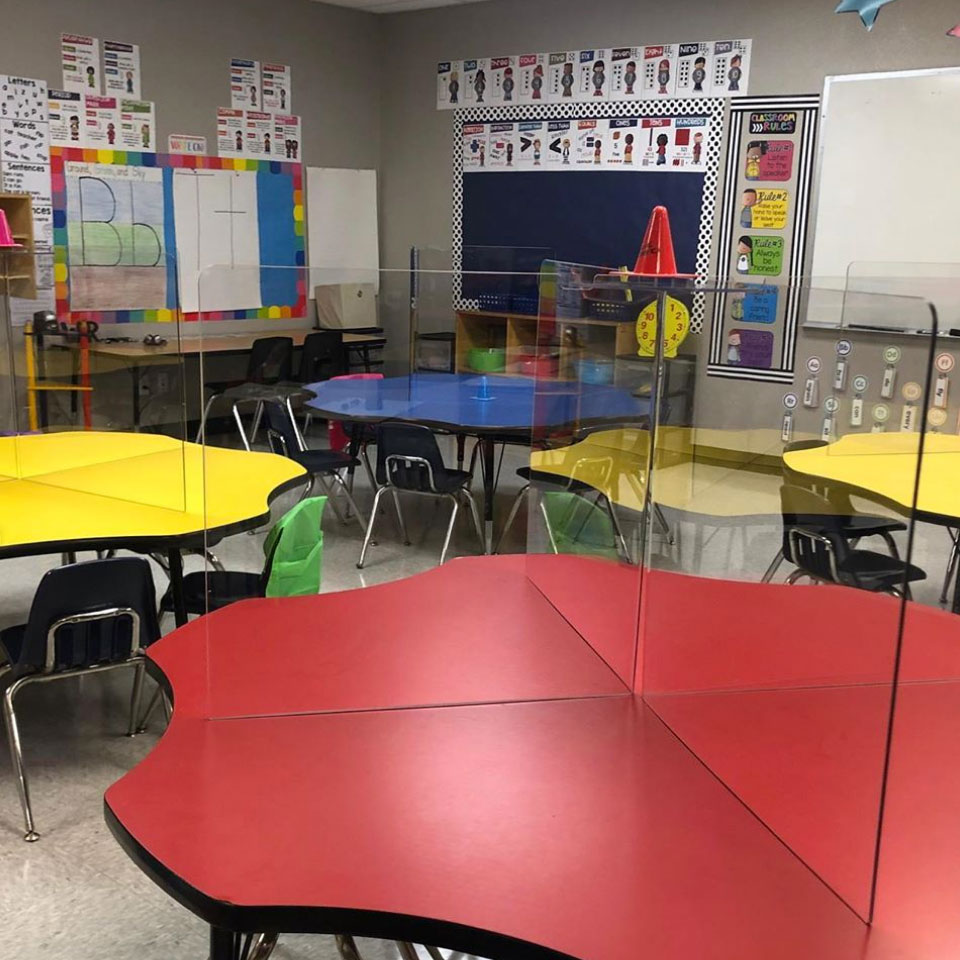 Prevent the spread of germs at your salad bar, buffet display or service counter with clear plexiglass sneeze guards and acrylic partitions. Portable free standing designs and ready-to-mount designs are made to fit your custom size.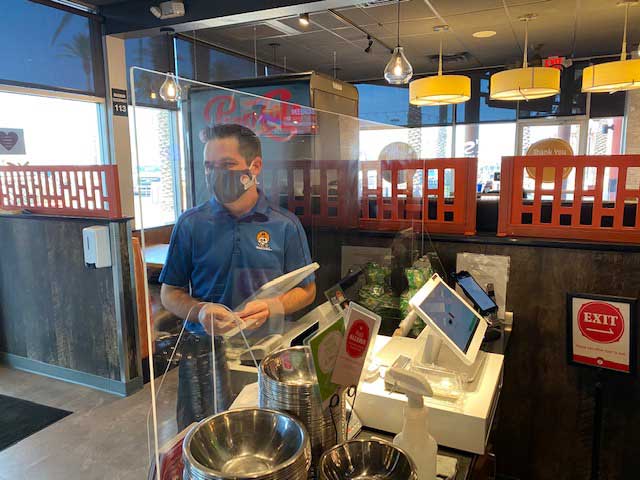 GENERAL PURPOSE FACE SHIELD
New general purpose acrylic face shields made from clear polycarbonate with an adjustable Velcro® strap for a comfortable fit. If you are in direct contact with a lot of people, this plastic face shield visor helps protect and guard from splash and splatter. Call to order today!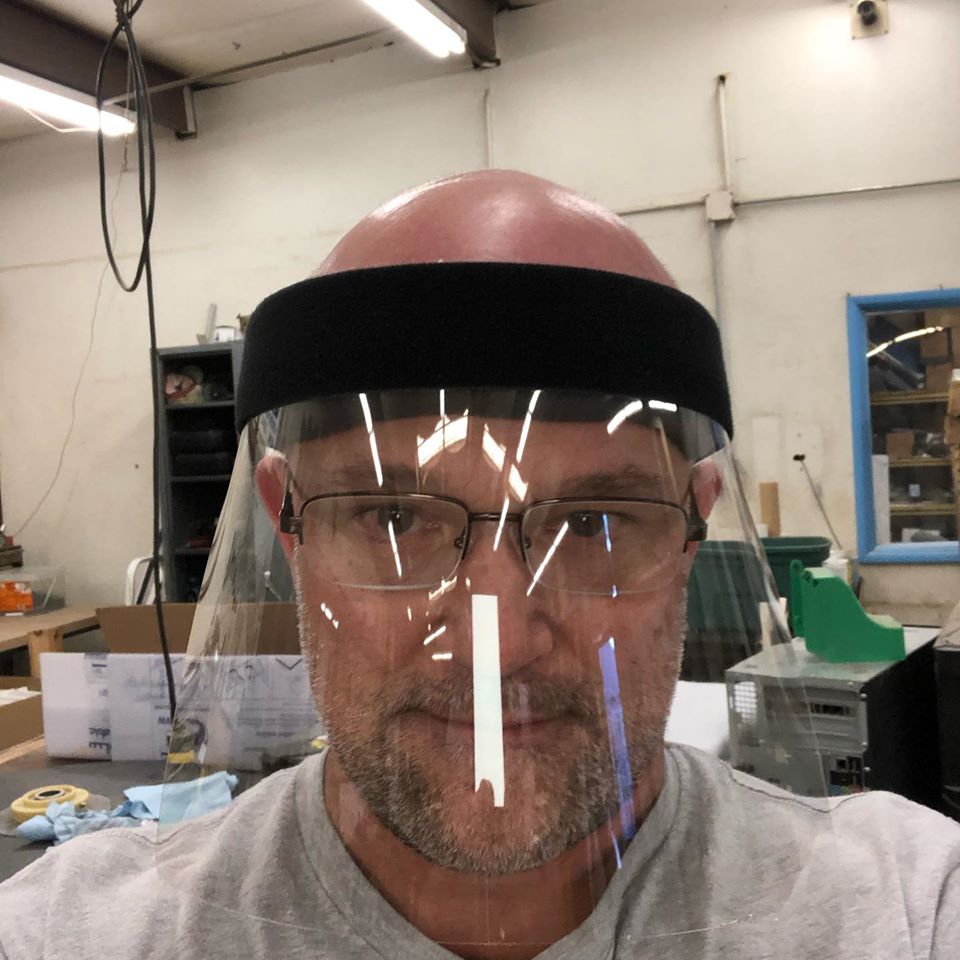 Counter shields and plexiglass partitions designed to help protect the sales associate, receptionist, and the consumer during interaction. Keeping a safe distance from one another is key!  Our experienced fabricators can create a custom size clear plexiglass shield to fit any countertop barrier, countertop screen or countertop partition needs.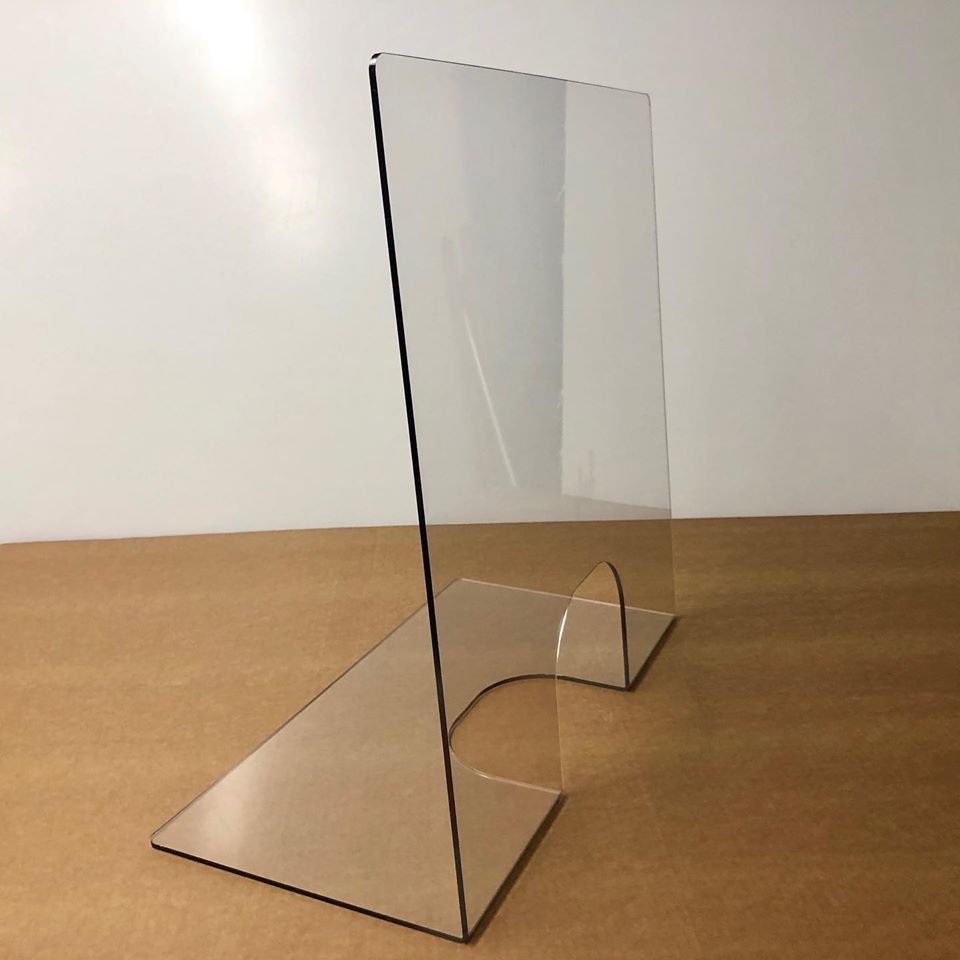 New intubation box with arm holes provides a plexiglass barrier for safe patient care. The units are made from 3/16" clear acrylic with quality, durable materials that are built to last.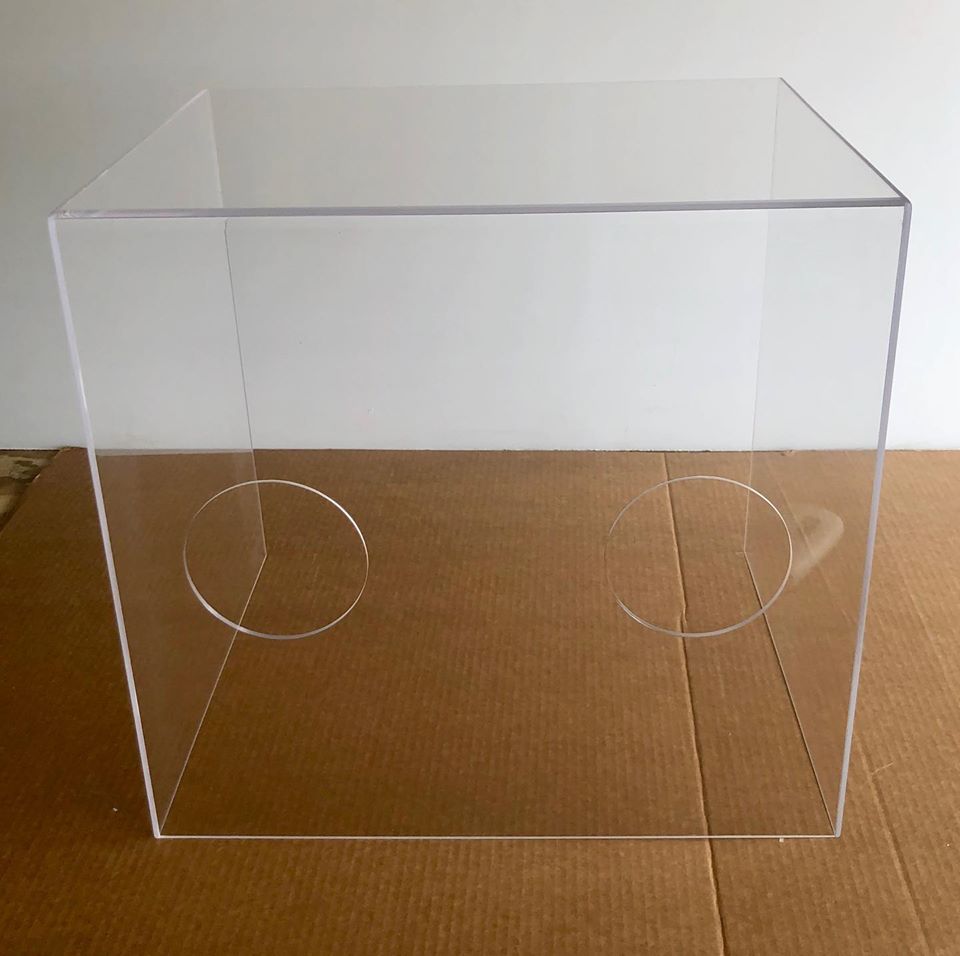 Crystal clear, durable, laser engraveable acrylic plexiglass sheet. Size: 22" x 22" square with 1/4" thickness. Need a different size, or custom fabrication? We can help.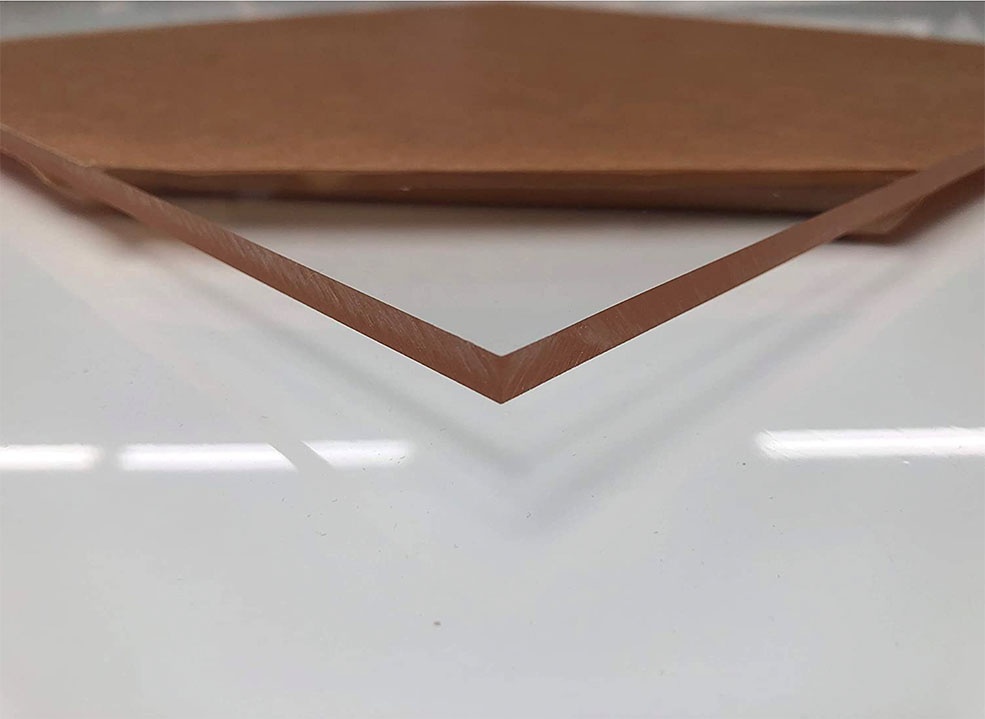 Laser engraved acrylic RESERVED table tent, set of 4. Great for parties, fine dining and large events. Elegant, classy, modern, easy to clean, reusable and durable. Engraved and bent in the USA.