Vacuum Forming & Fabrication Services

Specialized fabrication and custom vacuum forming acrylic and plastics is what we do! This allows us to design and fabricate new parts for custom solutions as well as duplicate a customer's existing parts.
Plastifab Inc experienced fabricators can take your ideas from simple sketches or drawings and create custom one of a kind pieces for you or your company.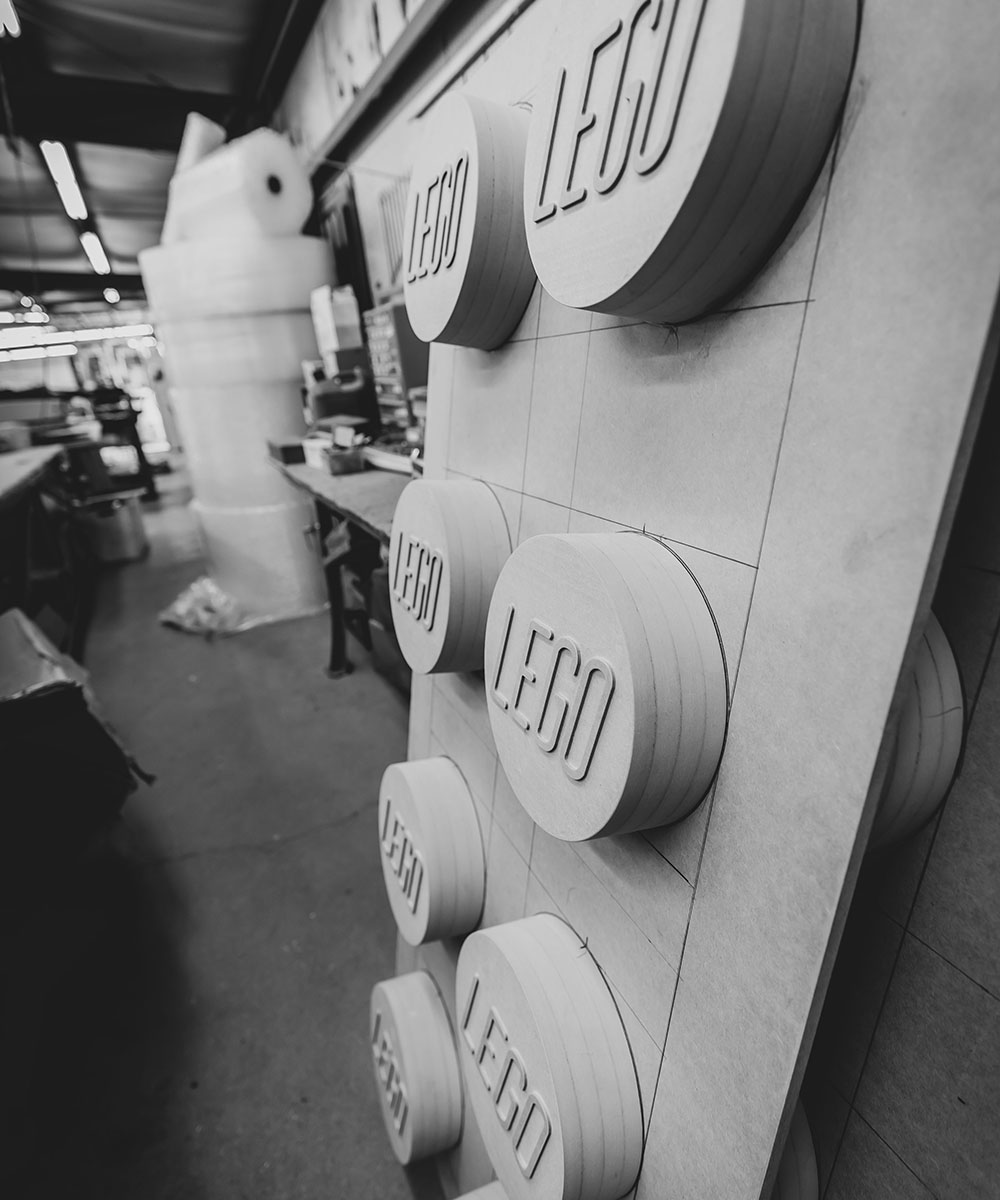 We work with a wide variety of materials including, but not limited to:
Kydex
Polypropylene
Polyethylene
Our customer base ranges from individuals needing a cut piece of plastic to large corporations needing hundreds of custom fabricated pieces. We are happy to accommodate short or full production run fabrication jobs.
Our services also including cutting, trimming, finishing, cut & glue fabrication, joining, bonding, plastic bending, folding, vacuum forming, molding, tooling, cnc routing, milling and engraving.
Vacuum forming, also called thermoforming, has become one of our most popular plastic fabrication methods. It gives the product a professional appearance and is very cost effective.
Vacuum forming  is the act of heating sheets of plastic in a frame and pulling it over a mold. Once this is done, the vacuum removes the excess air and the material is formed to the shape of the mold.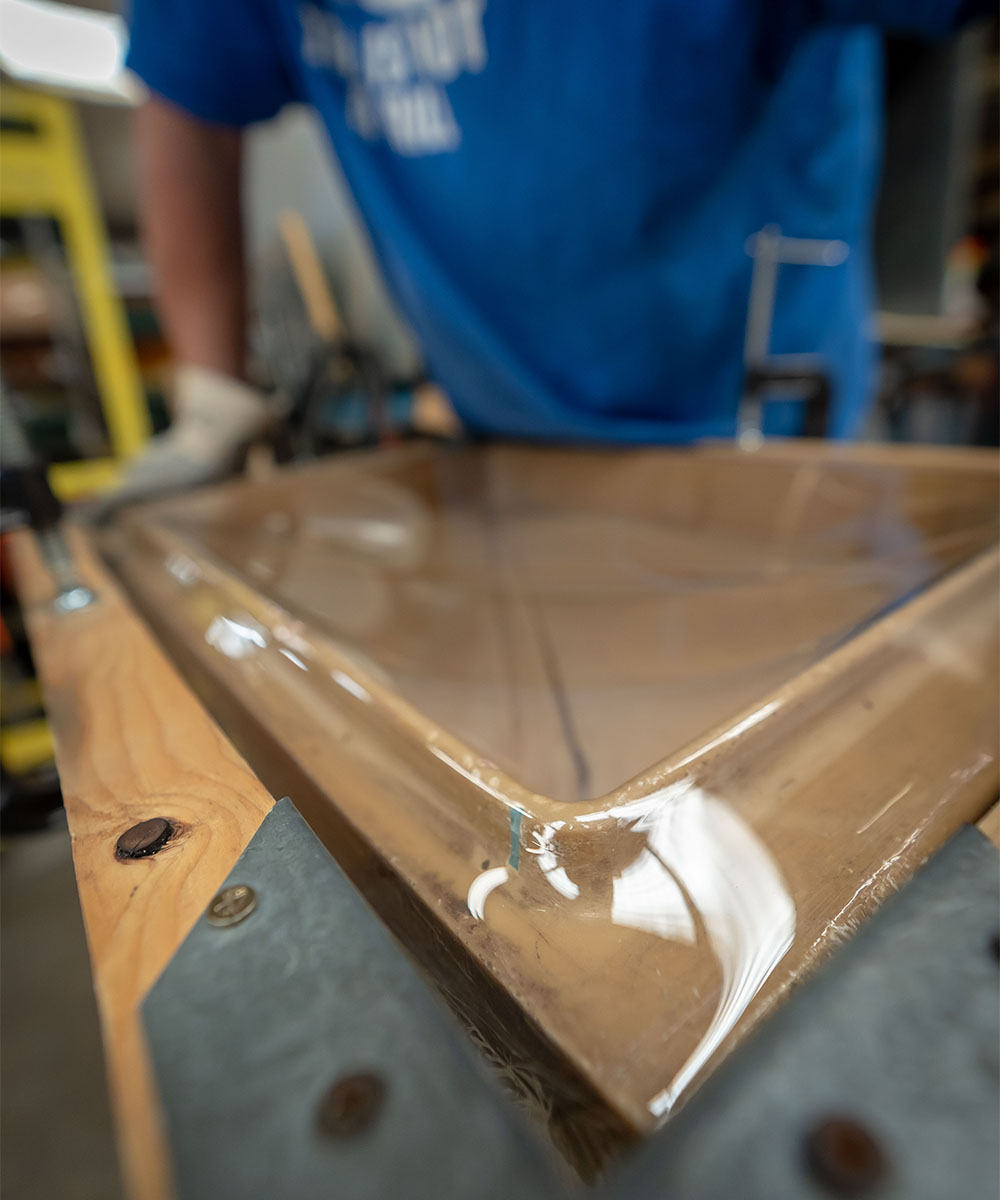 Also known as vacuum molding, thermoforming and heat forming – vacuum forming produces custom plastic products that are durable, cost-effective, high quality and aesthetically appealing while offering close tolerances, tight specifications and sharp detail. It also allows for high volume large production runs, and inexpensive mold and design modifications.
FLEXIBLE VOLUME RUNS + FAST TURNAROUND
Typically, the tooling or mold costs for vacuum forming are about 75% less expensive than injection molding. This allows our clients to get into their market faster and with less start up costs. An added benefit of our facility is that we can produce many molds or tooling in house. We have the ability to fabricate tooling from wood or resin. Our customers don't need to use multiple companies to complete the job. We are a one stop job shop!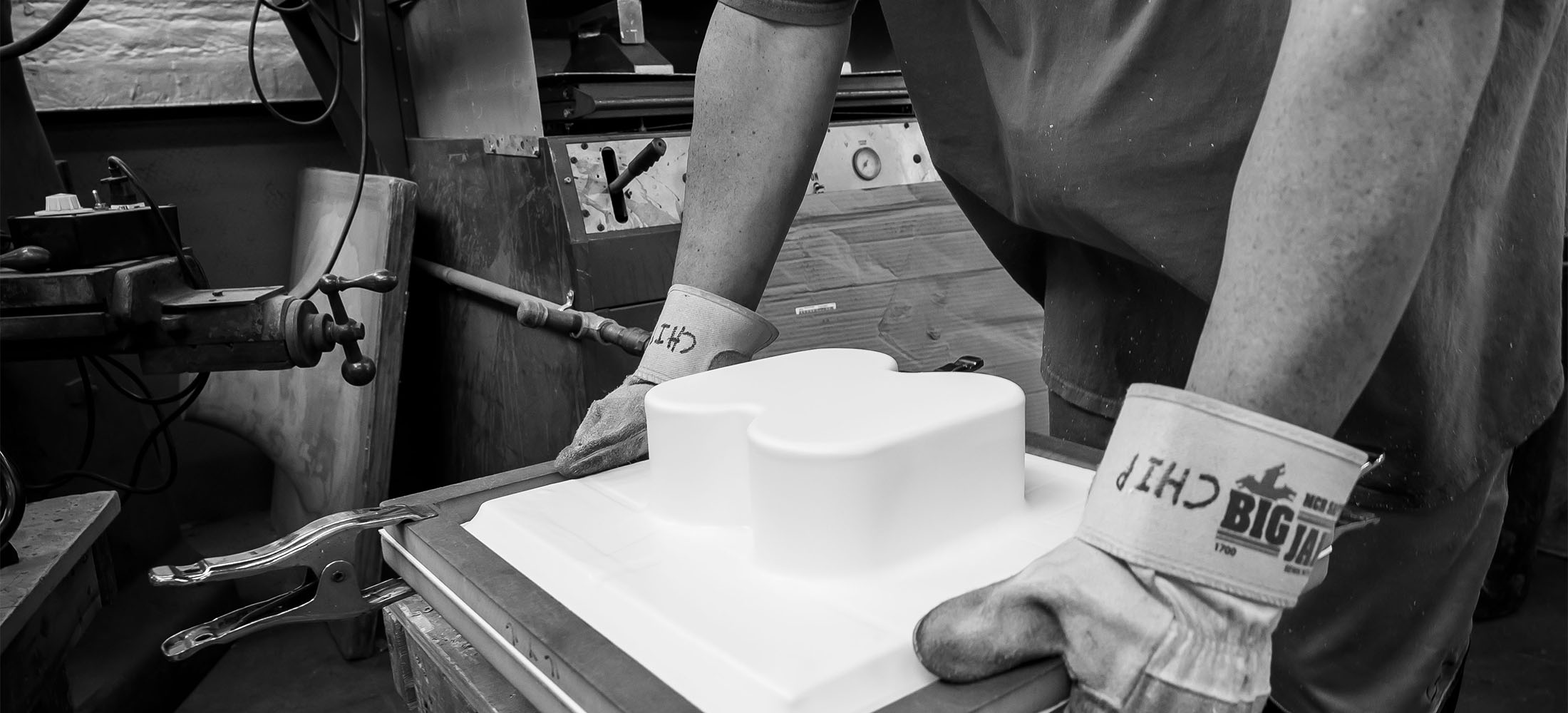 Our facility houses 3 ovens to meet the needs of our customers. Our 2′ x 2′ oven is great for smaller products such as low profile pieces. The 4′ x 4′ and our 4′ x 5′ ovens are our most popular units. Most products are formed in these ovens because the height can be adjusted and the formed products can vary in size up to 60″.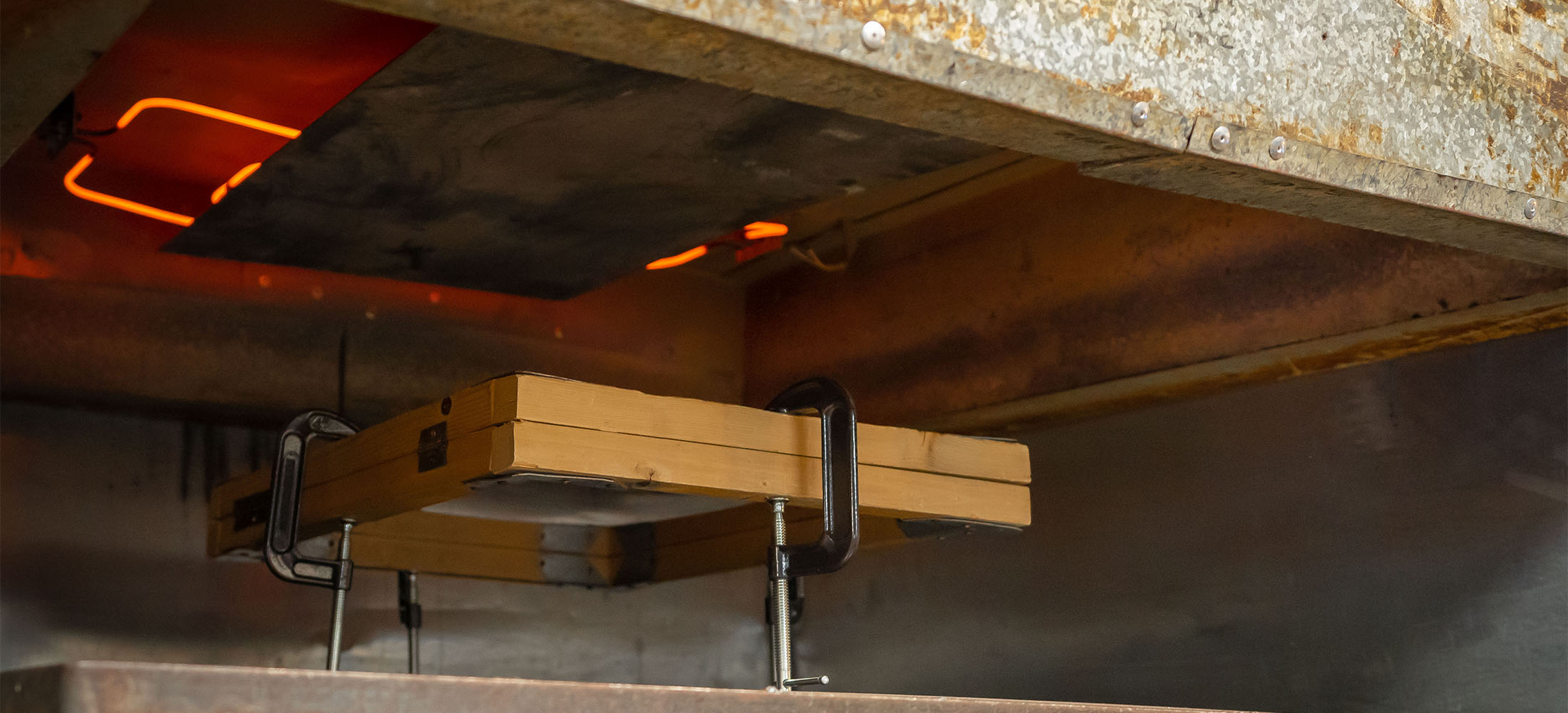 We are here to meet your needs. If you have a drawing, please feel free to email it to us and we will be happy to give you a quote. If you don't have a drawing, come on in and we can give advice or create the drawing for you!
PLASTIC FABRICATION GALLERY
DO I NEED TO PROVIDE MY OWN MOLD FOR VACUUM FORMING?
No. If a customer needs to have a mold fabricated, most of the time we can provide that service for them. We will need drawings or a sample in order to produce a mold.
DO YOU DO INJECTION MOLDING?
Unfortunately, we are not setup for this type of manufacturing. Although, many times vacuum form tooling is used to create prototypes prior to spending the money on an injection mold. This allows the customer to find any flaws prior to full blown production. We are happy to take a look and see if this is possible with your product.
WHAT TYPE OF FILE DO I NEED TO PROVIDE?
When we are quoting a job, it is nice to have a PDF file or a basic sketch with the basic information. Once we determine the job is a good fit for Plastifab, we would like to have a dxf or dwg file. Of course any file types you can provide are helpful because we can also convert most files to our preference.
To get a quote for all of our services, simply email us at [email protected] or fill out our contact form. If there are problem areas in the submitted design, our sales team can provide detailed information on the potential manufacturing issues and suggests possible solutions.