Here at Plastifab Inc. we have a Trotec 90 watt laser with a 17″ x 29″ bed. This machine has the ability to custom cut and engrave your designs from various types of materials. We are happy to help you with your design or you can simply send over your own digital drawing for us to use.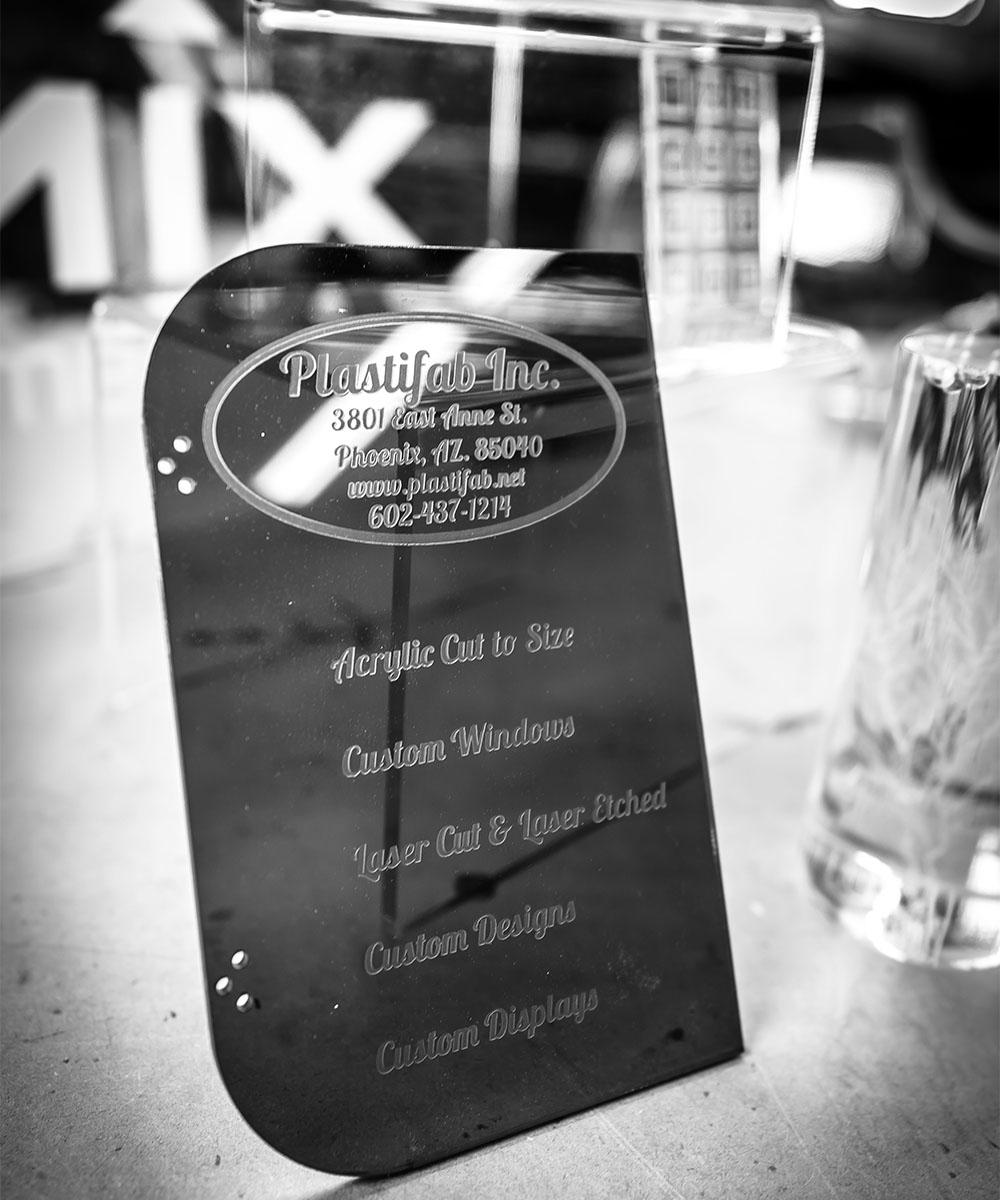 For those clients that need part numbers engraved onto their product, we can help with that as well. Our laser can quickly add part numbers to your product, giving it a professional look as well as a permanent identification number.
Some of our best sellers are laser engraved signs! They can be LED lit, or just engraved with a beautiful font. Some clients use them for their businesses at trade shows, in their offices or restaurants. Others create the signs for personal reasons with their own personal message (birthdays, Christmas). The possibilities are endless! Creating beautiful one of a kind pieces is just a phone call or email away!